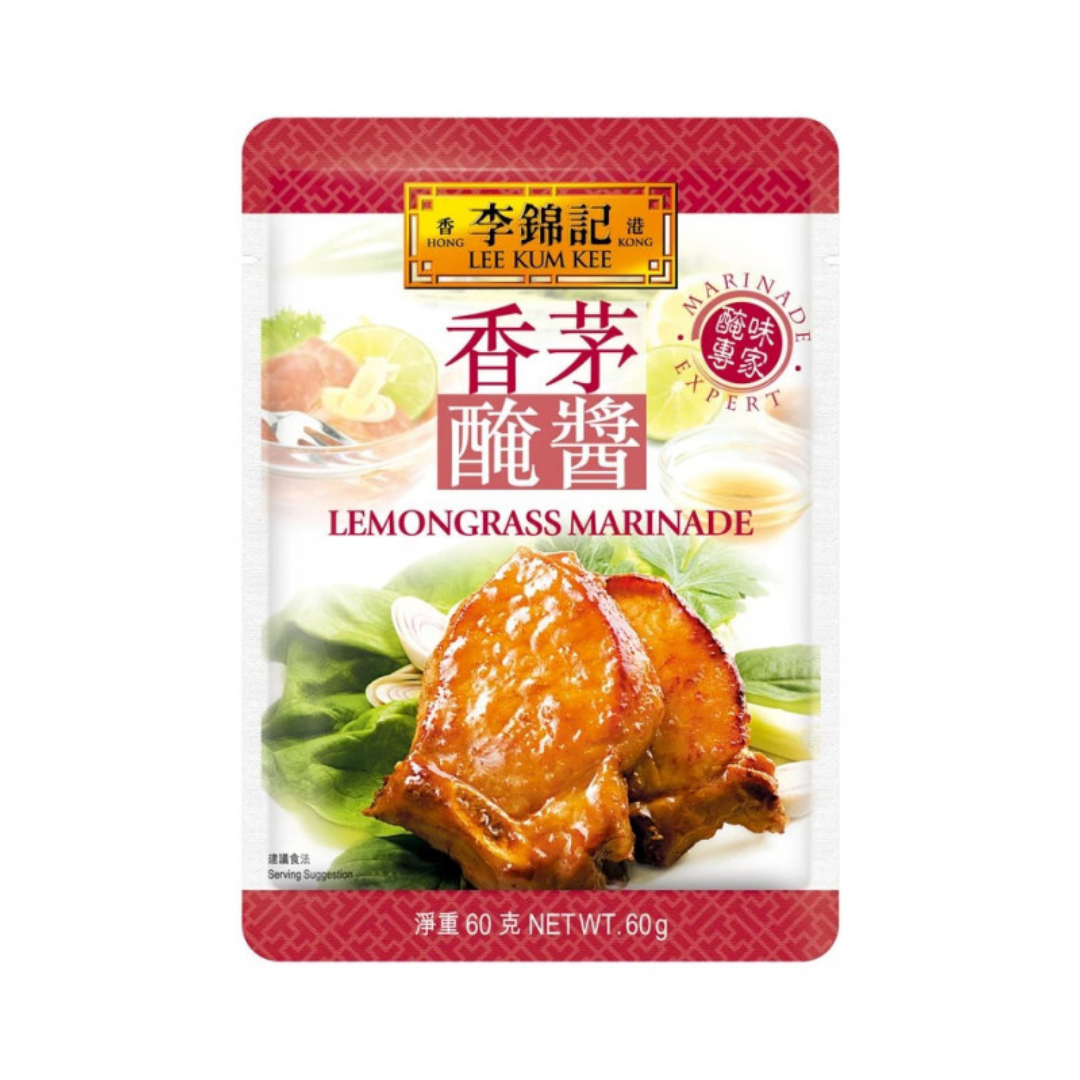 (Lee Kum Kee) LemonGrass Marinade, 60Gm
Rs. 200.00
Lee Kum Kee Marinade offers a wide range of flavours for selection and is perfectly matched with different ingredients. Simply follow the instruction for pan-frying, stir-frying, baking and barbecuing. Lemongrass Marinade with superb lemongrass flavour gives a refreshment to dish.
Lemongrass Marinade
Marinate 10 pieces [about 400g/14 oz] chicken wings [middle joints] with 1 pack Lee Kum Kee Lemongrass Marinade for 1 hour. Pan-fry chicken wings over low heat until golden yellow. Mix the remaining marinade in bowl with 2 tbsp water, pour into the chicken wings and continue to cook until done.
《Servings: 4》
Ingredients:
Water, Soy Sauce (Water, Salt, Soybeans, Wheat), White Sugar, Garlic, Tomato Paste, Yeast Extract, Corn Syrup Powder, Soybean Oil, Salt, Modified Corn Starch, Lemongrass Extract, Onion Powder, Spice, Oyster Extractives, Acid (E330), Stabilizer (E415), Flavour Enhancers (E631, E627). Contains Soybean, Wheat, Naturally Present Sulphites.
Allergens:
Soybeans, Wheat, Naturally Present Sulphites

Expiry: 10 December 2023
Only 1 left in stock