50% Off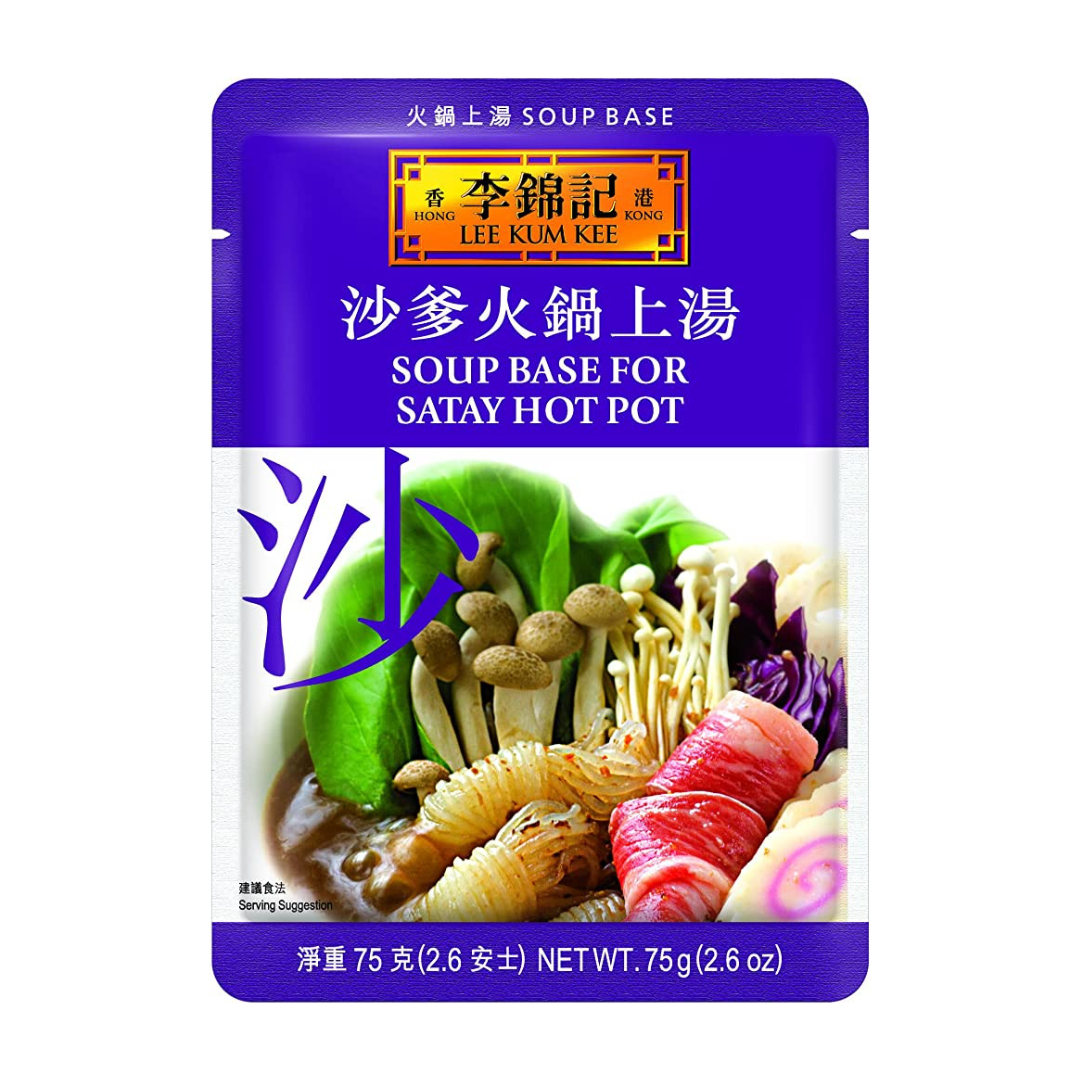 (Lee Kum Kee) Soup Base For Satay Hot Pot, 75Gm
Ready made in a wide range of flavour, Lee Kum Lee Convenient Soup Base brings you delicious hot pot and saves your preparation time in the kitchen. Prepared from best quality peanut, coconut, spices and other ingredients, this concentrated soup base is in full body of satay taste and is an ideal soup base for hot pot, noodles and casserole dishes.
Soup Base For Satay Hot Pot
Dissolve one pouch of Lee Kum Kee Soup Base For Satay Hot Pot into 1.5L (about 6 cups) of boiling water to make a tasty Soup Base For Satay Hot Pot.
Ingredients:
Water, Soy Sauce (Water, Salt, Soybeans, Wheat, Colour E150a, High Fructose Corn Syrup), Peanut Paste, Soybean Oil, Salt, Flavour Enhancers (E621, E627, E631), White Sugar, Dehydrated Shrimps, Yeast Extract, Coconut Powder (Coconut Extract, Emulsifier: Sodium Caseinate), Spices, Shallot, Chili Pepper Powder, Dehydrated Garlic, Turmeric Powder, Onion Powder, Modified Corn Starch. Contains Soybeans, Wheat, Peanuts, Crustacea, Milk Product, Naturally Present Sulphites.
Allergens:
Soybeans, Wheat, Peanuts, Crustacea, Milk Product, Naturally Present Sulphites
Expiry: 16 December 2023
Only 1 left in stock